Calendar
Upcoming Programs:
Ongoing Fall Nature's Art After-school program – See Page under Calendar.
Printmaking Art with the Hyde – Join us in the Library for an active moving, looking and creating activity with the Hyde Collection. Participants will create a fun printmaking artwork that is inspired by the exhibition Picasso, Braque and Leger which opened on October 6 at the Hyde Collection in Glens Falls.
This is a free workshop open to the whole family with children age 6 and older. Of course, adults are welcome.
Registration is required no later than November 12. Call the Museum at 518-642-1515 or Library at 518-642-2525. Space is limited to 25 participants.
Keri Dudek is the Assistant Educator at The Hyde Collection in Glens Falls, NY. Her responsibilities include developing and instructing relevant education programming which explores a variety of artistic, cultural and intellectual perspectives to all levels of learning. Dudek conducts family programs such as Artful Afternoons, Tour for Tots, Art Crawl and Art Lab. She coordinates Here and Now programs which are designed for participants with Alzheimer's, dementia or stroke related challenges. The museum offers visitors a self-guided Discovery Kit and Gallery Guides which Dudek creates for the rotating special exhibitions. She is actively pursuing ways The Hyde Collection can provide a more inclusive and accessible learning environment to all visitors. She paints between folding loads of laundry and lives in Saratoga Springs, NY with her husband and three children.
The Hyde Collection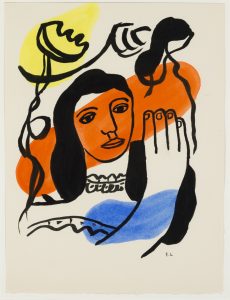 The Hyde Collection Trust was founded in 1952 by Charlotte Pruyn Hyde, a Gilded Age collector who shared her art collection and home with the public. The Museum opened in 1963, after her death. The Hyde's core collection, acquired by Mrs. Hyde and her husband, Louis, includes works by such artists as Sandro Botticelli, El Greco, Rembrandt, Peter Paul Rubens, Edgar Degas, Georges Seurat, Henri de Toulouse-Lautrec, Francisco José de Goya y Lucientes, Pablo Picasso, and Pierre-Auguste Renoir, as well as American artists Thomas Eakins, Childe Hassam, Winslow Homer, and James McNeill Whistler. The Museum's collection of Modern and Contemporary art features works by artists including Josef Albers, Dorothy Dehner, Sam Gilliam, Adolph Gottlieb, Grace Hartigan, Ellsworth Kelly, Sol LeWitt, George McNeil, Robert Motherwell, Robert Rauschenberg, and Bridget Riley. Today, the Museum includes the historic house and a modern wing with five galleries, and innovative programming to inspire with art.
Photo: Fernand Léger (French 1881-1955), Fêtes de la Faim, (Day of Hunger) 1949, lithograph in black with three colors, 13 x 9 5/8 in., Anonymous Loan. © Artist Rights Society (ARS), New York